When it is the topic of Indian lentils, there are tremendously many options that one might find. Even more so, they are very different from each other with respect to the place they usually are grown at, with their taste and how they are cooked, and much more.
Indian lentils are believed to have a high nutritional profile and lot many health benefits. They are believed to be the eatables that are tasty, healthy, filling, nutritional; all at once! So, let's explore the types of Indian lentils or dal that are extremely nutritious and healthy to include in the daily diet.
Lentils are supposed to have a tremendous amount of nutritional values than just being into protein diets. Apart from that, lentils are also a source of bodybuilding vitamins and minerals as well. Depending upon the place they come from, their tastes vary and so do their contents.
One cup of black-eyed peas has nutrients worth a Caesar salad! That is how effective these beans are. The black-eyed peas contain 198 calories and 1 gram of fat as per se the research and the data. The Fat and protein present in it is completely healthy and is needed in one's daily diet. It is also very famous for having a good amount of fibre that is capable of controlling the cholesterol level of heart patients and diseases. These lentils are high in sodium content as well. Sodium helps manage body balance, apart from being an essential nutrient in a balanced diet.
Chickpeas are one of the most commonly consumed peas in India that have eventually found their place in the UK as well. Chickpeas are believed to be high in protein intake and are also trusted by bodybuilders who are vegan. Chickpeas contain thiamin, folate and healthy fats. It one of the most nutritious legumes that everyone must include in their diet to have proper balanced nutrition in the diet.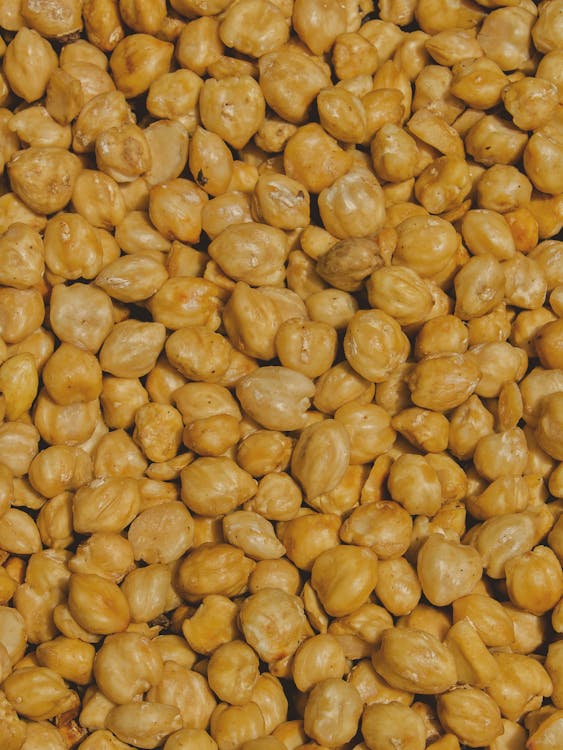 Dark brown Chickpeas are also known as Kala Chana or Bengal Gram are smaller in size than the yellow chickpeas. One-half cup of dried brown chickpeas, which yields about 1 cup cooked, has 360 calories, 5 grams of fat, 60 grams of carbohydrates, 17 grams of fibre and 19 grams of protein. The brown chickpeas add a lot of value to the soups when made at times of sickness. Not just that, these also can be boiled and eaten as chat.
Chana Dal nutritional profile contains essential molybdenum mineral. They are also a very good way to obtain soluble fibre and a great way to obtain manganese, copper, protein, folate, supplement B1, phosphorus, supplement B5 and potassium. The split chickpeas are used in a lot of eatables in India. Some of the famous Indian recipes which use Chana dal are chana dal pulao, chana dal kofta curry, cutlets, dal, it can also be fried and eaten as a snack. It is also one of the main bases of taste inducing agents in many dishes. The split chickpeas have high proteins and also vitamins as the basic necessity. The vitamins and minerals that are present are the best for diabetic patients as well, as they have almost no sugar level yet give the energy needed.
These legumes have a lovely taste and flavour. Moong legumes are extremely rich in nutritional content. It is a rich source of proteins and one of the best legumes to have when you are not feeling well or want to have a simple and light meal. Moong Beans also contain a good amount of fibre which will help you lose some weight, make you feel fuller for longer, help in proper digestion and improve overall health. It's a very basic legume that takes place in the staple diet of almost all Indians. You can also sprout moong beans. Sprouted moong beans are also highly healthy. You can prepare moong curry, sprouted moong curry, boiled or sprouted moong chat, moong pulao and much more.
When you divided whole Moong beans (as shown in the picture above), we get Moong Dal. Split Moong dal contains light green colour skin and a slightly yellow coloured body. It is easy to cook and takes less to get cooked as compared to other dals. It's a good source of protein and fibre making it a healthy choice to include in our diet. One very famous Indian snack named Mangodi or green lentil pakora is prepared with this dal.
Split pigeon peas also known as Toor dal is one of the main lentil used in Indian cooking. It is used in preparing dal which is had with rice. Also, some special delicacies like Pooran Poli is prepared with split pigeon peas. Pigeon peas are highly nutritious as it contains a good amount of protein, fibre, iron, calcium and carbohydrates. Toor Dal is also an excellent source of folic acids which is very essential for fetus growth during pregnancy.
Kidney beans are also known as Rajma. Rajma is an excellent legume that contains high nutrition value. It is an incredible combination of protein, fibre, carbohydrates and fat. It needs to be pre-soaked and used for cooking. Rajma Chawal is one of the most famous dishes prepared with Rajma beans in the North of India. You can also prepare Rajma pulao, Rajma Tikki, Rajma curry and many more. Include these super healthy Kidney beans in your diet and full fill your body's nutrition demand.
Though small in size, Red lentils are a healthy superstar of the lentils family. They're fibres healthy and contain a wholesome amount of protein' - making them a healthy option for meats alternative for vegetarians. Red Lentils are also full of vitamin B, folic acid, phosphorus, minerals, magnesium, zinc oxide, and blood potassium. These happen to be worth a steak of protein when it comes to the nutrition that it serves. Include this super healthy Red lentil in your diet and stay healthy and fit.
Whole black lentils are known as urad beans in India. It is also known as Mungo beans. Urad bean is grown in good quantity in South Asia. Whole black Lentil's magnesium content places a vital role in the line of its beneficial health effects. Urad beans are low in calories, an excellent source of iron, protein, polyphenols and folate. They need to be soaked before cooking. Maa Ki Daal the famous Punjabi dal recipe is prepared using urad beans. It's a must-try recipe and the taste, aroma and flavour will definitely make your taste buds dance in happiness.
The benefits of lentils vary from one type to the other, but the prime things being- they are always rich in protein, iron and fibre. They are the perfect source of protein for vegans, vegetarians and also trusted by a lot of bodybuilders and weightlifters. Not just that, all type of lentils and dal are now easily available in online grocery stores. You can order in big quantity and easily store them in airtight containers. The shelf life is long and you can enjoy them whenever you want.
We at justhaat.com offer all types of dals and lentils at the best price. Whether it be rice, atta, spices or ready meals we have a huge collection of Indian groceries all for you. So head to our online grocery supermarket and start stocking up all your monthly grocery essentials now!
Eat healthily, stay healthy & happy!
Until next time stay safe.