Indians love snacks and their snacks are lovable too. If you have ever traveled to India then you must be knowing what I am trying to say. Indian food is more diverse than the Indian culture itself. Here you can find n number of varieties for each and every food out there.
Here the cooking style of the same dish change within a kilometre. One reason why the cooking style and taste have evolved so much is the presence of different cultures in the country like Mughals, Persians, Britishers, Portuguese, and French.
Engulfing the taste of spicy chats from Delhi, hot kachoris of the west, Dosa and Idli of the south, and momos of the east; this country is one powerhouse of spicy snacks. Let's take a look at some of the yummy snacks from the country.
Chaat
Chaat is one tasty snack that every Indian love. This dish is so tempting that I can assure that your mouth must be watering even after reading this. Delhi is one city where you can find almost every snack of every state. Chaat is on a spicy and appealing snack that can entice your taste buds.
You can find Chaat recipe here and buy Chaat puri for making the Chaat at home from JustHaat

Kachori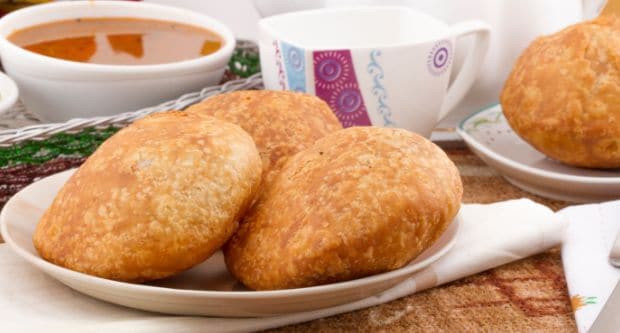 Kachori is a delicious snack served with red & green chutney, onions, and sometimes with curd. Kachori is filled with a mix of tangy spices and sometimes with potato filling. It is fried after making a dough around the filling with maida. Kachori is the most used evening snack of northern India. Kachori has almost 52 varieties in India and it is most famous in Rajasthan.
You can see the recipe here and buy Jaimin's dry fruit Kachori at JustHaat in a minute for your current hunger.
 Litti Chokha
Litti chokha is an authentic Bihari dish in which Litti made from sattu is baked in tandoor. It is served with baingan bharta, aloo, and curd. It has a very great taste and is worth a try if you visit Bihar. This is a traditional dish and you can find it anywhere in Bihar, though the best taste can be explored across the streets of Patna. Recipe is here.

Paani Puchka / Pani Puri
One tasty snack that can bring water to anyone's mouth. Paani puchka is a perfect snack for them who love to get out eat. It is very easy to make too, the preparation time is very less. You just have to prepare water, masala for which can be found anywhere and then you have to make a mix of chana and aaloo for the filling and you are done. The puchkas are available in the market readymade in which you have to stuff the filling and fill with the flavoured water.
You can buy all pani puri essentials here from Pani puri paste to the chatni all available at JustHaat and Watch this video for the recipe for the Pani Puri.

Ghugni chaat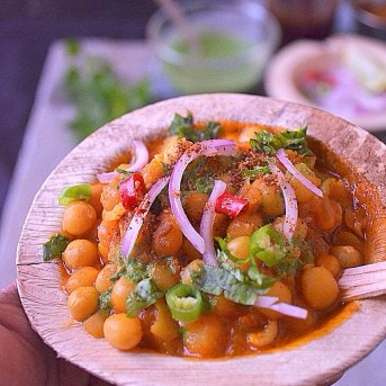 Made with boiled dried peas and filled with onions, tomatoes, green chillies and a pinch of lemon juice makes this Bengali street food one perfect evening snack. It is one different form of chaat only but a bit spicier and tangier one. 
Momos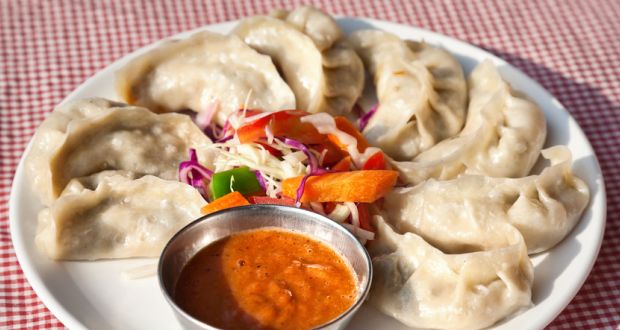 Originated from Tibet and Nepal, this delicious snack is widely prepared in northeastern states. This snack has also made a home in northern India too. It can be stuffed with any filling like meat, cabbage, pork, or beef and served with hot red and green chilli sauce.
Buy all type of Chilli Sauces for your Momos from Justhaat and this recipe will help you to prepare delicious Momos at your home
Kutchi Dabeli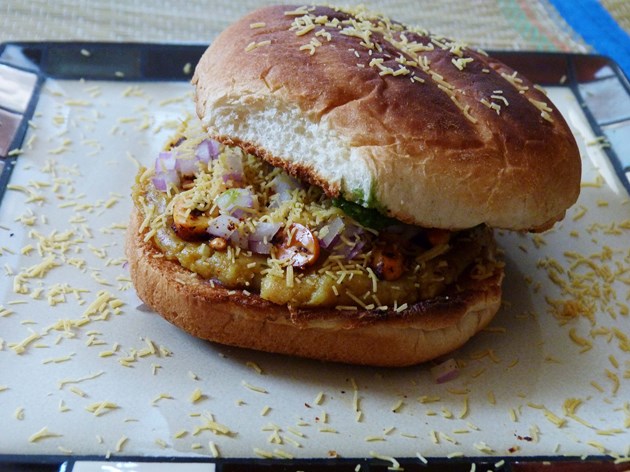 This Gujarati snack is one most loved dish of Gujarat. The crunchy bun is stuffed with potato fillings and is garnished with peanuts, sev, spices, pomegranate seeds, and tangy sauces. The most amazing part of this snack is the perfectly fried bun with a flawless crunch. Explore the recipe here.

Poha Jalebi
This mix of different flavours is a great treat to have. This special snack is known for an abstract combination of the sweet and salty dish. Poha is the flattened rice which is sautéed in chillies and onions, flavoured with turmeric, salt, and lime juice. It is usually taken with tea or jalebis. You can find it on each and every street of Indore.
Kothu Parotta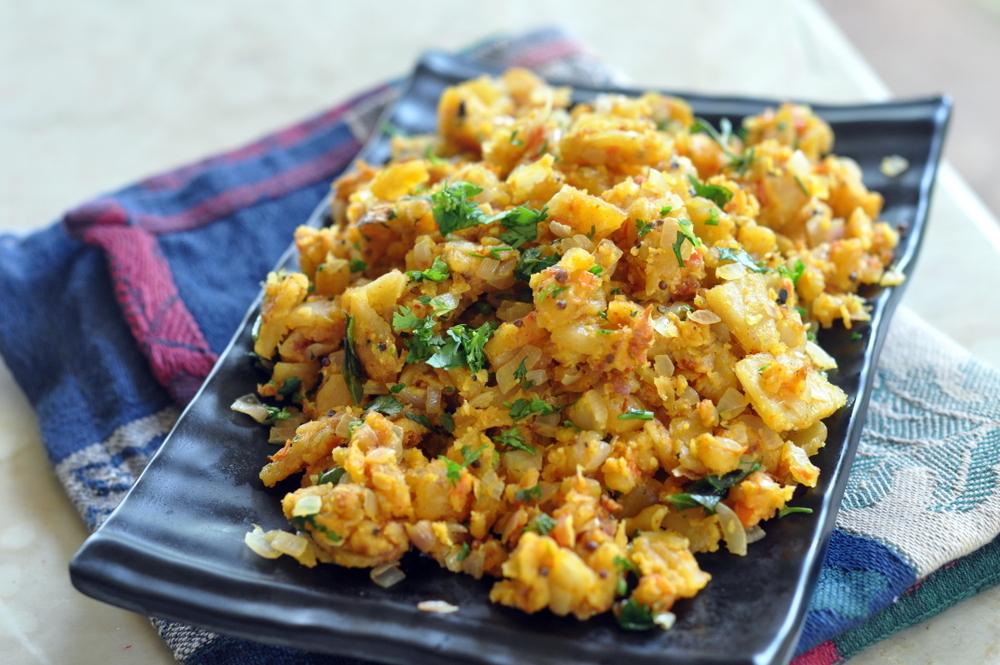 The kottu parotta draws its roots from Sri Lanka. It is prepared by slicing the flattened bread and mixing it with various vegetables. It is served in a banana leaf and garnished with coriander. You can explore the recipe here.
These were some of the most lovable snacks in India. We don't want you to be away from a delicious snack and that's why we are just a click away from you. You can also get some well-packed snacks from Justhaat.com which you can have with evening or morning tea.