Rice has been a very important part of every Indian diet and it is one of the easiest and filler food. Rice has been always termed as a less healthy and easy fat gainer but that is so not true. Rice is one of the most needed food for the human body.
According to some studies, rice has been proved more nutritious than wheat. The fibre rich staple of the world is one essential food that helps in bowel movements. Rice contains the perfect amount of trans fats and carbs for the human body. It is one good item to include in your everyday diet.
If you really think that we at JustHaat don't care about you then let us prove you wrong and see what we have for you today. We know how tough it is to make choices, be it in life or your kitchen. We certainly are not going to tell you how to solve the personal ones but trust us we are pro at the other section.
We are here to tell you the Brand, variant, and the best deal you can get while shopping for your kitchen and today we are primarily going to focus on Rice. So let's start with some of the finest rice you can get at JustHaat.com
1. Wholegrain Brown Basmati Rice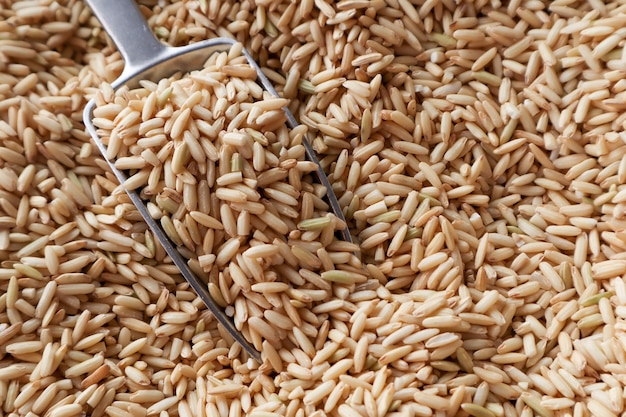 The Veetee Wholegrain Basmati Rice is one of the supreme and premium product at our website that has an acidity regulator called Glucono Delta Lactone which is very effective for your stomach. It also has Sunflower oil, Salt, and sugar. This natural steamed rice is one great pick to have and it is also very healthy.
2. Super Basmati Rice (Biryani Rice)
The Kohinoor Silver Range India's finest super Basmati Rice is one tasty treat to have. Packed with the finest Himalayan Basmati this Biriyani rice is specially chosen for world cuisine. With the tender feel and sweet aroma, this rice variant rules over every other type any day.
3. Everyday Basmati Rice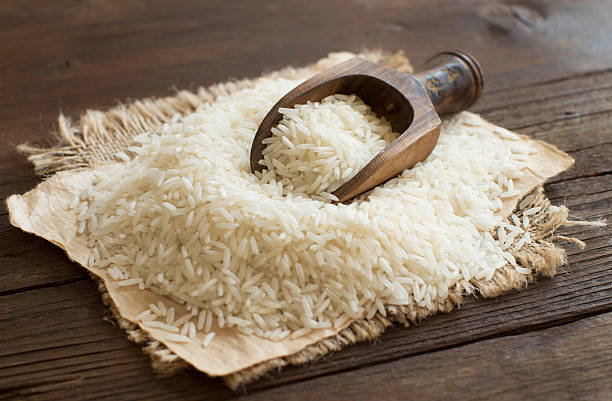 Known for its rich flavour and texture this Everyday Basmati Rice is one good choice for daily consumption, you can have it whenever you want and you will always praise it. It can be used to make jeera rice, khichdi, or even steamed rice.
4. Boiled ponni rice
 Thanjavur boiled ponni rice is lightweight rice and contains very less starch. It is also very aromatic, healthy, and easily digestible. 
5. Sona masoori rice
This white medium grain rice is grown in the southern states of India. It primarily consists the Andhra Pradesh's cuisine. It is very strong rice and contains high fibre contents. It has a very good aroma and is also very delicious. Sona masoori rice contains a good amount of starch and needs to be rinsed before cooking. It is considered to be healthier than the basmati and is also easier to digest. It can be easily mixed with dal and sabudana papad. 
6. American Long-grain Rice
As its name suggests, American long-grain rice is slim and lengthy, nearly four to five times longer than it is wide.  The grains have a firm, dry texture, and are best for side dishes, pilafs, and salads.
Idli rice is Indian rice, this Short or medium-grained rice is used because you need over 80% amylopectin (s starch) to make soft and plump idlis. Long grain rice contains only 78% amylopectin and therefore is not suitable. Idli rice is used to make idlis, fermented rice cakes that are normally served for breakfast in southern India and Ceylon.
8. 
Parboiled rice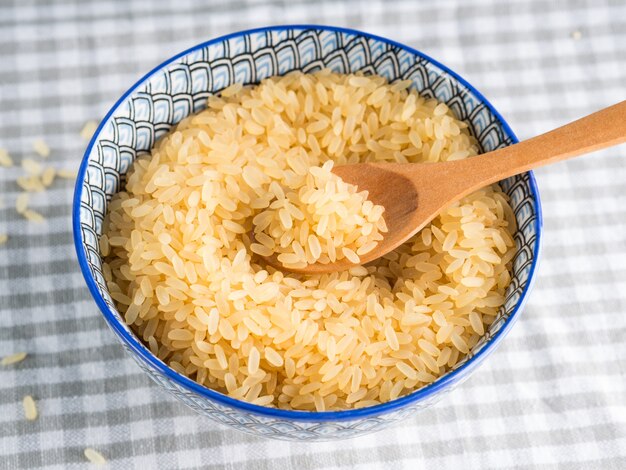 Parboiled rice is rice that has been boiled in the husk. The three basic steps of parboiling are soaking, steaming and drying.[2] These steps make the rice easier to process by hand, while also boosting its nutritional profile, changing its texture, and making it more resistant to weevils. Parboiling drives nutrients, especially thiamin, from the bran to the endosperm, hence parboiled white rice is mostly nutritionally similar to brown rice.


Much like brown rice and white rice, red rice also comes with some incredible health benefits. Due to the presence of a component called anthocyanin, this rice is usually consumed either partially hulled or unhulled. Red rice derives this eye-grabbing colour from this component and has much more nutrient value as compared to other varieties of rice. What makes this variant of rice, a healthy choice is a red husk, which is loaded with the goodness of nature.
Glutinous rice is a type of rice grown mainly in Southeast and East Asia and the eastern parts of South Asia, which has opaque grains, very low amylose content, and is especially sticky when cooked. It is widely consumed across Asia. 
It is called glutinous in the sense of being glue-like or sticky, and not in the sense of containing gluten (which it does not). While often called "sticky rice", it differs from non-glutinous strains of japonica rice which also become sticky to some degree when cooked. There are numerous cultivars of glutinous rice, which include japonica, indica and tropical japonica strains.