Eid Mubarak to all our loving JustHaat family! On this auspicious occasion, may the Almighty shower lots of joy, happiness, peace, and prosperity to you and your family. Eid is a happy and joyous occasion shared with family and friends. After fasting for the holy month of Ramadan, Eid is the day of celebration and any celebration without good food is incomplete. And so we are here with a surprise, to make your celebration more jubilant and delightful. Any guesses regarding the surprise?
Let us reveal. Today the JustHaat team is here to share with you the most flavorful and tempting recipes of "Biryani"; to make your celebration more fulfilling. Biryani is the Nawab of all the dishes, and Eid celebration without Biryani is like Diwali celebrations without sweets. 
Biryani is a world's renowned dish that makes everyone crave for it. Steamed with authentic spices, meat, and some magnificent herbs the aroma and taste of Biryani are what makes it so special and popular among people.
Biryani was introduced by Hyderabadi Nizams and it was termed as so divine that the soldiers who fought a battle and won were presented Biryani as a reward to them. Biryani tastes different in every state of India and that is primarily because of the preparation procedure. Biryani primarily has two types of styles of cooking named Pukka and Kutchi. The Pukka style is famous for cooking the meat and rice together and the Kutchi style is famous for cooking them separately. Biryani is one of the most loved cuisines of India and it is most famous in Hyderabad, Lucknow, Dindigul, and Kolkata.
We are very sure that you want to prepare the perfect Biryani and we want you to totally focus on the festival and we are here to assist you with the preparation. Almost every city of India has different kinds of Biryanis and the preparation procedure is also different. We are going to cover the best 7 Biryanis of India and we will tell you that how are they unique. So let's take a look at the most popular and tasty Biryanis of the country which are served on the auspicious occasion of Eid.
(Source & Recipe: Hyderabadi Murgh Dum Biryani Recipe)
Also known as the Biryani of Nawabs, this Biryani always gets the first position when it comes to ranking the Biryanis. Actually, Dum Biryani is one category itself and Hyderabadi Dum Biryani is the cuisine that is prepared with the same process as Dum Biryanis. This delicious Biryani is perfect to prepare for the celebration and enjoy with all your heart! Don't forget to have Mirchi ka Salan with it.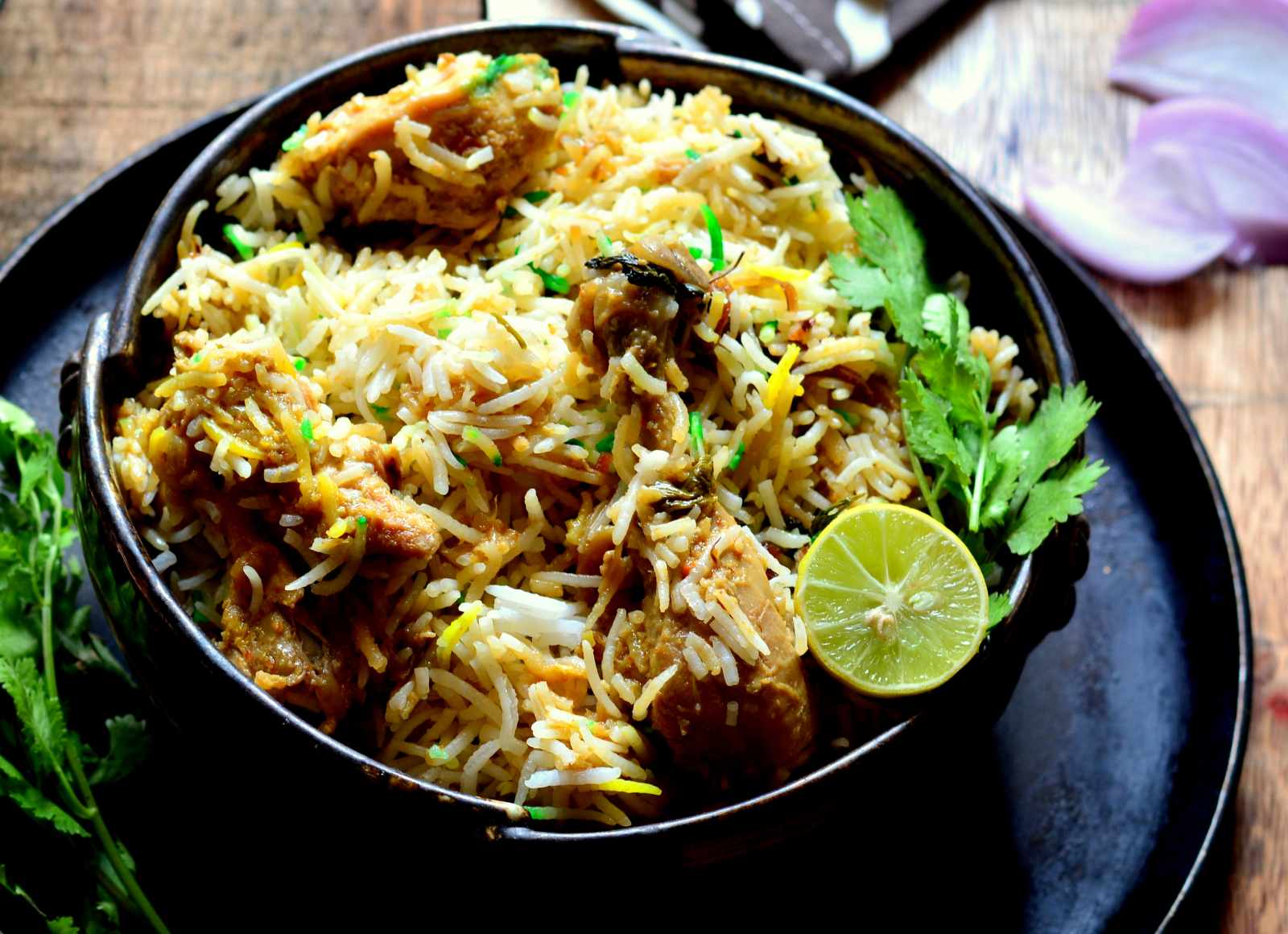 (Source & Recipe: Lucknowi Murgh Biryani)
This Temptation of Mughals comes from the land of Nawabs. It's true that the aroma of Lucknow blends the poetic finesse but at night you can also feel a blend of fragrant basmati rice mixed with the cherishing aroma of meat and the authentic spices. The rice is cooked separately from the spices and the marinated meat blended with spices is mixed later. You will become irresistible when you will see that local Awadhi style of cooking in preparation of Biryani.


(Source & Recipe: Kolkatta Biryani)
The last Nawab of Awadh Wajid Ali Shah introduced Biryani in Kolkata in the mid-19th century. He brought along his personal chef all the way from Ayodhya and the chef made the Lucknowi Biryani there and slowly evolved into the style of Kolkata and later it became the Kolkata Biryani. The Kolkata Biryani is prepared with meat, eggs, and potatoes; nutmeg, cinnamon, clove, and some other aromatic spices.


(Source & Recipe: Dindigul Biryani)
The Dindigul Biryani also famously known as Thalappakatti Biryani comes from Dindigul city of Tamil Nadu, the southernmost corner of India. This Biryani is an excellent blend of spices like star anise, mace powder and cloves, and other spices. Unlike other Biryani the meat in Dindigul Biryani is marinated in lemon juice and curd, giving it a unique tangy taste. A Dindigul Biryani is an amazing south Indian delicacy to indulge in. Different from other south Indian Biryanis like Chettinad Biryani or the Hyderabadi Biryani, this Biryani is perfect to go with if you are tired of the regular Biryani and meat preparations. Dindigul Biryani is best made with Seeraga/Jeera Samba Rice which is typical rice used for preparing south Indian Biryanis. You can find more details regarding the variety of rice and its usage in our article Different Types of Rice.


(Source & Recipe: Malabar Chicken Biryani)
Made in the land of spices, this Malabar Biryani is one of the most common and popular dishes of Kerala. This Biryani is one of the most fragmented Biryani in the country as it is served on a banana leaf. To make the recipe more interesting the coconut is also added and the authentic spices of Kerala have always been mouth-watering.


(Source & Recipe: Sindhi Biryani Recipe)
Sindh is not a part of India anymore but the Sindhi Biryani has always been in culture and it will remain in it forever. You can easily recognize a Sindhi Biryani by looking at the finely slit chillies, mint, and cilantro. These ingredients not only work on the aesthetics of the dish but also on the taste and mesmerizing aroma. Sindhi Biryani is garnished with exotic dry fruits and mint leaves. It is a jampacked combo of looks, aroma and taste.


(Source & Recipe: Mughlai Mutton Biryani)
Mughlai Biryani was originated from the Shahi Bawarchi-khanas of the Mughal Emperors. This Biryani is a perfect blend of the most traditional and conventional way of cooking. This Biryani includes some of the most aromatic spices that are the trademarks of Mughlai food. If you want to have rich and flavourful Biryani then this Biryani is always good to go.
We hope till now you might have decided which Biryani you will be preparing for Eid-al-Fitr. And in case if you are still confused and not able to decide, then don't worry we have a completely different and unique Biryani dish "Mutton Kofta Biryani" for you. Have a look at the detailed recipe here in the video.
So now we are confident that you have made up your mind for the Biryani you are cooking. To add more flavours to your menu, here are some quick accompaniments you can prepare along with your Biryani. 


Tomato, Onion & Cucumber Raita
(Source & Recipe: Tomato, onion & cucumber raita)
This raita is a simple flavoured yoghurt recipe. It is prepared with finely chopped onion, cucumber and tomatoes. This raita goes very well with Biryani.  It helps to cool down the heat of spices when served with Biryani recipes.


Lachcha Pyaaz / Onion Salad
(Source & Recipe: Onion Salad)
This onion salad is popularly known as Lachcha Pyaaz. It is basically an easy salad made with sliced onion rings and spiced with lemon juice, red chilli powder and salt. This salad goes very well with Pulao, Biryani and Tandoori dishes like Paneer Tikka, Kebabs, Chicken Tikka and many more.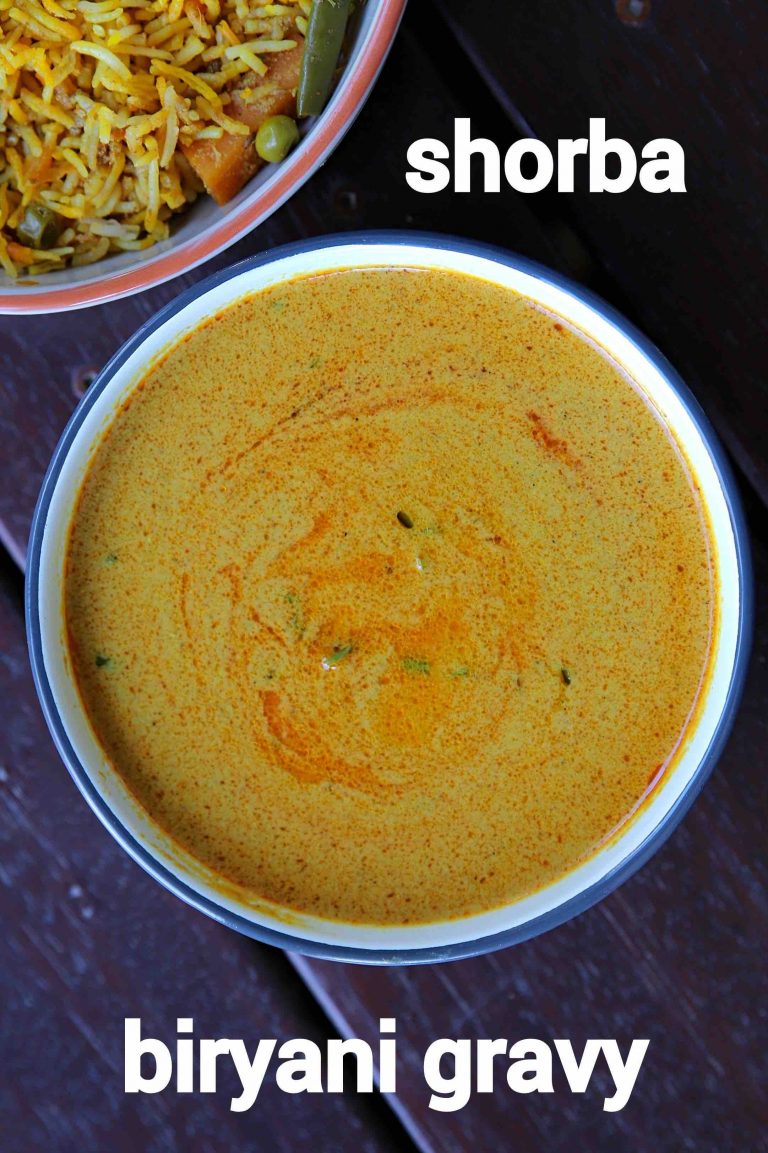 (Source: Biryani Gravy)


Biryani Gravy also is known as Salan or Shorba. This Gravy is often served as a side dish with Hyderabadi style dum Biryani variants. This Gravy is a mildly spicy, rich and flavourful curry made with dry coconut, sesame, roasted peanuts and other spices. This Gravy goes perfectly well with the Briyani.
So by now, your complete Eid-al-Fitr feast menu is ready. To further make your celebration hassle-free, we have curated a list of items that will be needed for preparing Biryani. Here are the direct links for you to shop comfortably:
We believe in making sure that our customers enjoy the festivals and must not worry about the preparations. So go ahead and fill your shopping carts with these finest quality products and we will deliver them to your doorstep. 
With the closing note, we the JustHaat team once again wish you a very happy and blessed Eid!