Hello from justhaat.com. We at JustHaat understand how busy can festive season be and we really want you to enjoy this time of the year with your friends and family. 
For easing up the process of thinking about the vegetables that you will require for the Christmas and other festive meals, we have tailor-made a list for you. This list has all your vegetable requirements for making wonderful salads, soups, gravies, curries and all the other delicacies that you plan to make this Christmas. So, let's get started.
Sweet potatoes
Sweet potatoes are very versatile and can be used in making a number of Christmas dishes such as baked sweet potatoes, sweet potato casserole, sweet potato desserts. Sweet potato pies also act as a perfect Christmas pie in case you want to discuss the traditional apple and pecan pie.
Potatoes
Potatoes can be included in both appetizers and main course of the Christmas dinner menu. You can use potatoes in forms of baked potatoes, mashed potatoes, jacket potatoes and what not. Potatoes can even be roasted and can be used in other ways as well to ease out the preparations of the dinner.
Thyme
What is a Christmas dinner without some flavourful savories? Thyme is that herb which is going to add a lot of flavour to your food.
Garlic paste
Garlic paste is super essential for a lot of Christmas dinner recipes. Also, it is a very crucial ingredient for gravies. Garlic paste is also used in brushing all the meat recipes that will be prepared for the dinner. And not just that, garlic paste adds a wonderful aroma to the food.
Ginger
Ginger is required not just for gravies but also for salads. There are absolutely taste and answers and will add a lot of flavour as well as aroma to your food.
Red Pepper
Colourful food is always very satisfying to the eyes. Red peppers are a perfect salad ingredient as well as the make the food look really colourful. Not to forget how handy they are and can be used in numerous ways in preparing the lavish Christmas dinner.
Green Pepper
Green pepper can be used in making different kinds of salads including Caesar salad, Greek salad and can also be clubbed with Red pepper to make a pepper salad.
Carrots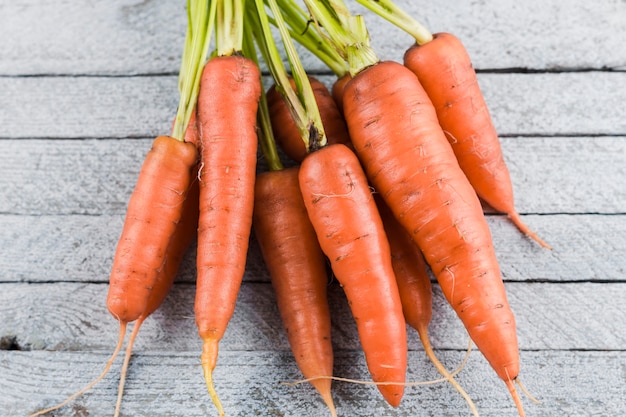 Another very important ingredient for the Christmas salad and curry is carrots. Carrot cakes are also Christmas favorites. You can cook a variety of dishes using carrots and can also sauté them with a few other vegetables to prepare a quick and healthy appetizer. Use them in making amazing carrot soups.
White Cabbage
White cabbage ads both volume and taste to salads and curries. Make sure to keep white cabbage in a really good quantity.
Onions
Onions probably are the most inevitable food item needed for making delicious, festival food. They are absolutely versatile and you can use them in making gravies, salads, curries, toss them with vegetables and what not. They even add as taste enhancers when added to soups.
Spring Onion
Use loads of Spring onion in order to make sure your festive menu has a lot of colour and your delicacies taste wonderful. Do not forget to put a good amount of spring onion for both garnishing the curries and also the salads, not forgetting how beautifully they garnish the soups.
Now that we have rescued you from thinking about what to buy, we are even going to make your shopping also very easy. Below are the links to all the vegetables that you will require in preparing your salads and other delicacies. Just Click, Add to your cart and enjoy Shopping.
Hoping you have a Wonderful Festive Season ahead.